we interrupt your regularly scheduled programming to bring you...
art & design of cookie kei
🌠 Click here to see more | Click here for updates+ and commission status!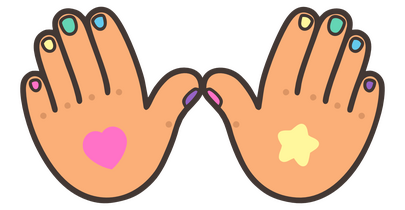 ---
cook·ie

/ˈko͝okē/
proper noun
A lifestyle artist that loves colorful plastic, unorthodox fashion and creating art.
cookie kei monstar
( nonbinary • they / them • infj-t • ☀️🌕♑ ⤴️♎ )
Illustrator • Graphic Designer • Fashion Clown • Friend
My shop is open! | My commissions are closed.
Contact me via: instagram or ko-fi.
📝 ✨ 🐻 🎀 📝 ✨ 🐻 🎀 📝 ✨ 🐻 🎀 📝 ✨ 🐻 🎀
currently . . .
💻 watching: true blood
🎮 playing: ACNH
🎧 listening: montero
🔖 reading: the dreaming
🏫 studying: polymer clay
This site was last updated on October 7, 2021
---
Commission Status: Open
Samples⤵️ | More Info | Commission Agreement
Samples | More Info⤵️ | Commission Agreement
---
Icon 25$+
Simple or stylized drawing that leans cartoony. They can be used as site graphics or more commonly profile pictures on social media sites.

Portrait 45$+
People or pet portraits can be done in either a semi realistic or cartoon style. Perfect for personalized gifts or website bio graphic.

Illustration 65$+
Digital or traditional drawings with simple to richly detailed backgrounds with colors and textures set in an environment. Offered in two options, half or full page. I am open to illustrating multiple pages. Email me to discuss the details and get a quote!
---
Prices listed are the current rates, and are the prices that will be honored at the time of your request. Prices are subjected to change, and won't affect previously accepted commissions. The prices are marked with a plus sign ( + ) and are meant as a starting point, and will depend on the overall complexity. The total cost will be discussed and made clear before work begins on your piece.

My style can be simple and cutesie, to semi realistic and whimsical. If I fear I cannot achieve what you are looking for to the fullest, I will let you know. I am willing to try things out of my comfort zone like pets, cars and buildings.
Detailed below are areas I am willing and not willing to work on. If there is something specific that you are not sure about, feel free to ask! I look forward to creating with you, and bringing your ideas to life!
---
Wills
• OCs / Fanart
• Icons / Portraits
• Basic Anthro / Cutesy Gore
• Digital Stickers / Emotes
• Book, Website or Magazine Illustrations
• Short Comics
Wonts
• Machinery, mecha or vehicle like objects
• Loli/Shota
• Overtly Pornographic
• Realistic gore
• Dark or psychologically morbid themes
• Sexist, racist homophobic themes or other cruel content
---
Email: Easy email form found on the contact page
Instagram: cookiejartv
Discord: inquire about it using the contact info provided above

ʕ ꈍᴥꈍʔ
Thank you. I look forward to drawing with you!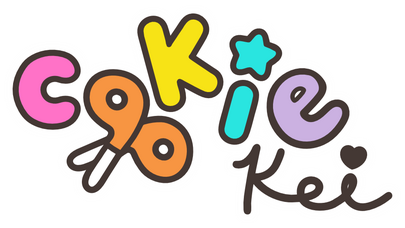 Samples | More Info | Commission Agreement⤵️
You may
✔️ Post your paid in full commission piece with proper crediting
( Artist name with a link to any of their sites
i.e. Cookie MonStar / www.cookiejartv.carrd.co/ )

✔️ Crop, resize or edit for personal use only
i.e. use as icon on various websites is OK as long as credit is given

You may not
✖️ Repost without credit
✖️ Resell or make profit off of the piece
✖️ Alter with the intent to sell or resell
✖️ Claim work as your own

I understand that
• the terms made in this agreement are subject to change, and that I will abide to the most current terms made in the agreement. (An archive of past agreements prior to its future changes can be found here.)

• this digital document was made with trust in mind, and my initial response made (i.e. clicking agree or disagree) has not been noted or recorded. Regardless if I click agree or disagree, by fulfilling a commission (i.e. contacting the artist and receiving artwork) I am agreeing to these terms.

• you, the artist, retain all rights to the commission piece and are able to make profit if you chooses (i.e. sell as prints, buttons or stickers).

• I am responsible for my own actions and will take full responsibility if I chose to default on the above mentioned agreement.

I have read and understand the above information and agree to these terms
work . . .
My work encompasses a wide range of design types, with a focus on character and layout design, as well as concept art and illustrations. Use the links below to navigate from section to section.

Character | Illustration | Layout + Logo | Package + Print
character design . . .
One of favorite areas in design is character creation. For as long as I can remember, I was coming up with these interesting and colorful characters, even long before I knew just exactly what it was. You can be really free and loose or rigid and challenge yourself with some set limits. Below are some examples of my designs. These characters are my most beloved, and are just shown for reference. They are my intellectual property I spent many years cultivating, and I have no intention of selling these designs. If you are interested in my making concept art, or designing characters, send an email ( labeled accordingly ). Thanks!
🌠 Click to see full sized view ⤴️
Character | Illustration | Layout + Logo | Package + Print
illustration. . .
Collection of drawings, paintings ( both traditional + digital ) I have made either for a client, myself or whilst doing studies. Enjoy
🌠 Click to see full sized view ⤴️
Character | Illustration | Layout + Logo | Package + Print
layout + logo design. . .
Eye Spy Art Shop is a personal creative project that began development in late 2015. The core idea was to create a virtual shop that provided the service of art laid out in a visual novel like format. The shop was traditionally sketched, digitally rendered and bbcoded in a forum style layout.

The purpose of its creation was to test the waters with running a small online business via virtual currency (at low risk, high reward test run).

The shop began its final stages of construction and installation on September 1, 2016, had it's Grand Opening on July 31, 2017 and was most recently updated on June 28, 2018.
Cookie's Baekery is a personal creative project that began development in 2017. After great success with the fullfilment of Eye Spy, I wanted to replicate the virtual shop with a new aesthetic. In addition to expanding the idea, I opted to add additional payment methods. I kept with the visual novel format, but gave it an overall cafe like twist. The graphics were traditionally sketched, digitally rendered and bbcoded in a forum style layout.

The shop had its installation and debut on May 7, 2018, It was most recently updated on May 14, 2019.
Character | Illustration | Layout + Logo | Package + Print
package + print . . .
Packaging and print are some the most important forms of design. It's all around us and touches us in everyday life.

In my current position, I work on a variety of design jobs, focusing primary on spirit shirts for local school, as well as custom designs. Some paid clip art was used (as it is typically suggested), but creation and composition is 100% my own. Creative freedom varies job to job.
🌠 Click to see full sized view ⤴️
---
about . . .
Cookie Kei MonStar is a varied artist working primarily in design and illustration. They love creating characters, designing graphics and experimenting with various traditional mediums. Cookie's style can range from surreal semi-realism to simple and cute. Their brand can be described as cute, colorful and nostalgic. They are inspired by the Saturday morning cartoons of their youth, brand mascots, unique high end fashion and mahou shoujos.

Read on to find out a little bit more, and click here to see what they are up to.
ʕ♡˙ᴥ˙♡ʔ
( 👉 👈 )
EDUCATION & EXPERIENCE . . .
🎓 Education:
2014 The Art Institute
AA Graphic Design

📚 Experience:
Self-employment 2014-Present
☛ Freelance
☛ Graphic Design
☛ Illustration
☛ Self Directed Projects
☛ Patreon 2019-Present
☛ Fanheart Zine (Digital) 2020
☛ Frogtober Zine (WIP) 2020-Present

Full-time employment 2015-Present
☛ Artist at Lipari Sporting Goods

BASICS . . .
🎀 Dec 24 ♑
🎀 INFJ-T
🎀 Nonbinary (They / Them)

INTERESTS . . .
🐻 cartoons
🐻 pop music
🐻 alt fashion

FUN FACTS . . .
💧 is exactly 5' tall in socks
🌟 i describe my style as clowncore or clowkei.
☛ ( clown casual / clown couture )
👀 i use my hair to express myself
contact . . .
ʕ ꆤ ᴥ ꆤʔ
Please use this email forum to get a hold of me.
I'll get back to you as soon as I can!
( roughly within 24 to 48hrs )
ʕ ꈍᴥꈍʔ

Label your subject accordingly.
💼 Business inquiries
❓ General inquiries
💌 Commission inquiries
🎨 Commission info can be found here!
. . .
I currently work full time, but I'm slowly mapping out a future where I can work from home. It has always been a big dream of mine to be my own boss. It's going to be a long journey, but I'm ready to learn and progress!

A little bit of help can go a long way, so if you would like to contribute, use the links above!
I do commissions and am open to small freelance design and illustration projects. Contact me if you are interested! Thanks!
CHANGE LOG

06-1-2021> Minor updates. Happy Pride Month 2021!!

04-16-2021> Updated shop link. It now redirects to my Ko-fi shop.

03-02-2021> Added a scroll to top button. (Click the cute bear to hop back up top!)

10-26-2020> #Updates page added (merged into main site)

09-02-2020> Minor site update ( changed the main pink from #F2448D to #ED50B1 )
09-02-2020> Updated Ko-fi Comms image on shop page
07-29-2020> Updated project tracker
07-29-2020> Added Ko-fi Comms to the shop page
07-29-2020> Updated graphics on about page
06-25-2020> Adjusted wording across website and modified home page
06-02-2020> Created changelog
03-05-2020> Updated project tracker
01-18-2019> Webpage created